Find the Nearest Ballot Drop Site on Google Maps
Ballot Deposit Locations
Clark County Elections Office
8am to 5pm Mon – Fri
& 7am to 8pm on Election Day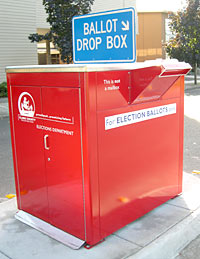 Twenty Two Convenient Locations!
Amboy Middle School
Battle Ground City Hall parking lot
Brush Prairie Post Office
Camas – The Heights Learning Center
Camas Post Office Downtown
Hockinson Middle School (old school)
La Center
Ridgefield
Ridgefield School District Administrative Office
Washougal Library
Yacolt Primary School
Vancouver locations:
Clark College
Clark Public Utilities Operations Center
Downtown Vancouver
Fisher's Landing Transit Center
Hazel Dell – 99th Street Transit Center
Pioneer Elementary / Frontier Middle School Parking Lot
Shahala Middle School
Thomas Jefferson Middle School
USPS Post Office Cascade Park
Vancouver Mall Parking Lot
WSU-Vancouve
Thanks for visiting! If you enjoyed it please share it with others.
Alex Pavlenko's ultimate goal is to help his community and clients in any way he can. Alex looks forward to working with you now or in the future.